Today, friends, a rare day, for I am going to argue about the sacred, about tastes :) and quite officially declare that "Irish Soup" is not inferior to our famous Ukrainian Borsch in all its variations, with donuts or without ( and let all my Russian compatriots forgive me), moreover - for me all Irish soups are now in the first place among the first courses from the very minutes when I first ordered soup in a pub for lunch ...
It's simple to Cook!
What soup was on duty that day, I don't remember, but since then, if I leave for a long time from Ireland or for work or vacation, after some time I begin to desperately miss Irish soups, and I'm not a gourmet and I'm not Equally what to eat, the main thing is that the food was fresh and there were both good varieties of tea and coffee in the house :)
The recipes for making this Irish soup can be as strong as the cooks. Yes, yes, I did not make a reservation and you are not surprised. Over the years I have lived here, I tried a variety of Irish soups in various pubs and restaurants in Ireland, and everywhere the taste of the soup brought to me never met my expectations in the sense of the usual taste sensations. I didn't break my head for it for a long time, because every cook or cook will always change the standard recipe to his taste, firstly, this is the case with all cooks in all countries, because their dishes need something to be different and to compete with the neighboring pub , and will certainly put in a pot a piece of his big Irish heart and, of course, whisper the Catholic prayer, but so that no one hears. This, I think, is both the secret and the main ingredients of Irish soups — the Irish soul and the Catholic prayer :)
Well, now seriously let's cook the soup. Soups byvat are different - potato, on chicken broth and with or without chicken, from spinach and leek or lettuce, from champignon mushrooms or simple mixed vegetables. It is like the basis of the soup, depending on what you have in the fridge today, from which you can cook ..
Potatoes Soup
Famous Irish potatoes ''Rooster''
Cooking method:
If you decide to cook potato soup, then pour cooked chicken broth into the pan and immediately put the finely chopped potatoes, which are cooked until ready. At the same time, finely chopped onions, chopped carrots are added to the broth to the potatoes. Gradually, as you boil the potatoes, add salt to taste - provided that you did not salt the chicken broth before, otherwise you need to add salt a little and definitely try on the tip of a spoon - and a few black pepper or colored peas, the second less hot and more fragrant in my opinion. Before you turn off the broth with the listed ingredients, add a small slice of butter, and when the oil completely disperses in the pan, turn off the fire.
Leave the saucepan on the stove and wait a bit until it cools a little, just a little, and now gently pour in the cream that needs to be taken out of the refrigerator for about 15 minutes. . I turn on the blender on the second turn or on the number 2, and I prefer to stop it longer, but qualitatively than intensively and quickly - in the latter case, the taste and quality do not suit me, because not always everything is finely ground in puree, which is what for soup. When serving us, sprinkle with finely chopped parsley on the table and you can decorate with a sprig of mint - mint will give a spicy flavor to this dish. Eat - hot, with fresh bread and fresh butter. Drink - strictly beer! Beer variety - only healing dark Guinnes :)
Ingredients:
Potatoes better to take quickly boiling soft varieties (if in Ireland, then this is '' Rooster '')
Butter - a quarter pack
Onions - a couple of bulbs certainly
Carrots - one big or two small, juicy, preferably sweet varieties
4 cups chicken broth, rich
Cream - medium fat and always fresh.
Salt, pepper to your taste
Parsley - a small bunch of fresh
Mint - at your request
P.S. The amount of butter can be varied - it's a zavist on whether you or your family can have so many high-fat foods, like butter and cream. So the quantitative content of these two dairy products you decide for yourself and your family. You can put less butter or do without it altogether, as an option, but you can't do without cream in preparing this Irish soup :)
Mashroom Soup
Cooking method:

Mushroom soup is my favorite. Cooking is easy as well as potato cooking. If you want the soup to be more saturated and nourishing, then you can take some chicken broth in half with water as a base, but I do not use chicken broth in the mushroom soup. So, in a saucepan with cold water, lay fresh shampions, finely chopped and thoroughly washed with running water, in a saucepan. At the same time here - onions, carrots, bring to a boil and salt to taste, reduce the fire or gas and add chopped garlic and peppercorns. In mushroom soup, I like to add a bit of grated hard cheese, a bit salty to the taste. I know that some chefs add mozzarella cheese to a slice, and this also adds flavor, in my opinion. Cook until done, but be careful with time not to digest, otherwise the taste will be spoiled. Turn off the fire, let it cool slightly, pour the cream out of the refrigerator beforehand, carefully pour it into the saucepan and carefully mix everything, and now mix everything with a blender at medium speed. Before serving, mushroom soup, you can optionally spice black ground pepper. But usually both salt and ground pepper are on our table ...
Ingredients:
Champignons - 500 gr
Potatoes - 200 gr ( by your desire)
2 cups of chicken broth - might be as an optional
Mozzarella cheese - a small piece
Onion - one large head
Carrots - one medium, juicy
Garlic - three - four full cloves of fresh
Peas - a few peas for piquancy and aroma
Salt, black pepper - to taste
Croutons - prepare in advance and add to the plate before serving
Vegetable Soup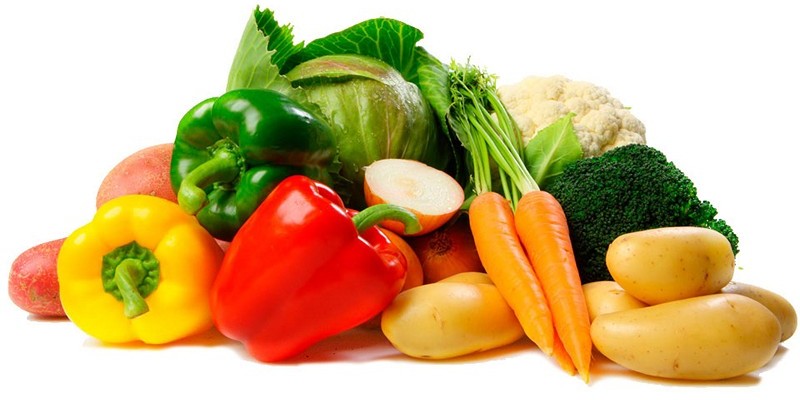 Cooking method:
With this soup will have to work a little ..... Yes ... Well, firstly, all the vegetables need to be thoroughly washed and chopped. Of course you want to cook YOUR vegetable soup from which you, of course, decide for yourself. Vegetables can be as much as a couple ... I prefer to take kohlrabi cabbage, cauliflower, carrots, onions, leeks. To start. You can cook from those vegetables that you love and love in your family. For example, I heard that some people do not tolerate kohlrabi cabbage ...
I rinse all the listed vegetables well, finely chop or break into small florets, chop the onion, put everything into the pan and pour it with cold water, put it to boil. After boiling, I reduce the heat, salt to taste, but a little, and still stand a little more on the smallest fire, while I fry a smoked bacon in a pan, which I also chop finely. Slowly fry it until golden brown, and turn off the fire.
In the pan, in which the vegetables are cooked, I add the cream using the technology you know, mix everything carefully and then mix it with medium blender. Vegetable soup is ready. Before serving on the plates, I pour the soup and on top of the plate or soup cup — as you prefer — I add a tablespoon of fried bacon. You can also prepare croutons in advance and also finely crumble and also add a spoonful of toasts to the plate. As an option, croutons to vegetable soup serve separately, like bread. .
Ingredients:
Vegetables - those you prefer / love
Onions - bulb, one medium sized onion
Leek - half of stalk
Carrots - one small
Smoked brisket - 150-200 g
Salt to taste
Irish soup is always served with homemade bread, which has a taste of soda, and butter for this bread. Very often, pubs, especially in small Irish towns and villages, will bring you everything on a wooden board, well, approximately, as if today there was a century in the courtyard, so to speak, the 17th .... Cold beer is a definite wish :)
In conclusion, I would like to remind you that the quality of Irish soups, not to mention their taste, directly depends on the freshness of the products, and since cream is always added to Irish soups, cream is not recommended to be stored for cooking for a long time. same day It is the taste of cream that directly affects the taste of the Irish soup as a whole. I somehow had a chance to return by car from Portugal to Ireland. Getting off the ferry to Rosslare, Rosslare. co. Wexford, I could not deny myself the pleasure after such a long journey and went straight to the very famous Dublin restaurant '' Lobster Pot '', although it rather resembles a roadside pub with its simplicity.
But the cuisine in this restaurant is of the highest category, and now the owner of the restaurant and the part-time chef together with his wife, the sweetest people, always cook their delicious soup. I did not fail to tell him that for the sake of HIS soup I was traveling from Portugal. I returned the smile when I gave thanks and praised his soup once again. And appreciating my joke, he said that he personally personally checks the quality of the cream delivered to nearby farms every morning. Quality and taste. It seemed to be a well-established economy for years, everyone values ​​the reputation of their business, all the more, the place is provincial and everyone knows each other, but no - excellent work and happy customers are the most important.
Enjoy your meal and may I wish you any success in cooking a variety of options for the Irish soups, friends!